No matter the occasion, it's always nice to show your appreciation to someone special. If you want to thank your loved ones and are looking for thank you ideas, this post is for you! Here are some heartfelt thank you messages that are sure to make your loved ones feel appreciated.
Heartwarming Thank You Messages
I'm so grateful for you and your willingness to be there for me through good times and bad. You're the person I turn to when I need advice, want to talk about my problems, or just need a hug.
Your support means more than words can express, and it will always be something that I cherish deeply. Thank you, my dear.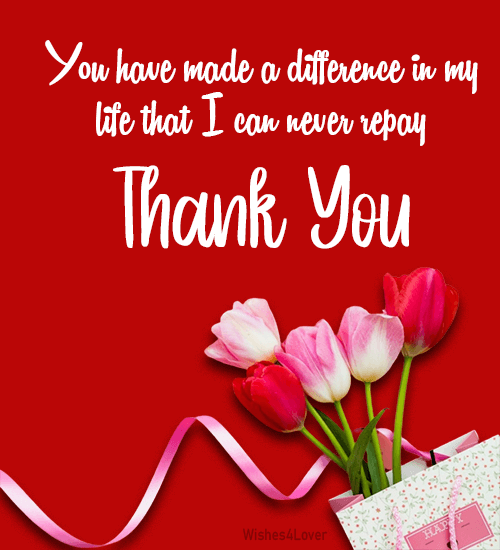 I know that sometimes you don't get the recognition you deserve for your kindness and support, but I want to take this moment to thank you for always being there during difficult times.
Your support has allowed me to make it through some tough moments and I appreciate it beyond words. Thank you again for all that you do, and please know my gratitude is genuine and heartfelt.
From the bottom of my heart, thank you. Your words, deeds and inspiration are invaluable to me. You show me what living your best life looks like, by being kind and grateful in all situations.
You have been a role model for me with your unwavering sense of optimism in difficult times; I strive every day to follow your lead. Thank you for showing me what it means to live my life in pursuit of growth and positive change.
You have made a difference in my life that I can never repay. Thank You, dear.
I wanted to take a moment and express my deepest appreciation for all that you do. You have provided me with kindness and companionship in ways that I never thought possible.
You are the reason why my life is so much more meaningful today, and as long as I am here, I am forever grateful for having you as part of it!
Nothing I can ever say will ever be enough to truly thank you and show how much your presence has improved my life.
I don't even know how to begin to express my appreciation for your friendship. I want you to know that your presence has been an invaluable source of comfort and protection.
You have unconditionally supported me during the good times as well as the bad, and it means so much to me. You have cheered me up, pushed me to do better, stood by my side, and have been a shoulder for me to lean on through all these years.
Your friendship is truly one of a kind and I am forever grateful! Thank you, darling.
Must Read: Thank You Messages for Birthday Wishes
Thank You Messages for Friends
Even a small gesture can mean a lot to your friends, so why not thank them for being by your side with a heartfelt message? From funny thank you messages to warm and heartfelt ones, find the perfect words to show your appreciation for your beloved friends.
I value your friendship more than you can ever imagine. You are always there for me and have been my biggest support system through all the highs and lows in life. I am so lucky to have you.
Your friendship means the world to me and I cannot express my gratitude enough. Thank You.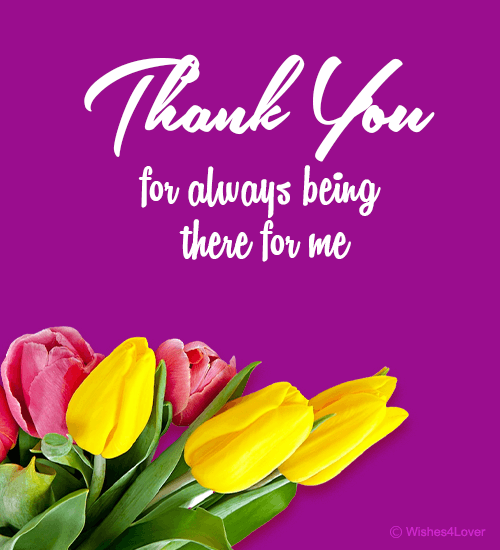 You have been there for me through the best and the worst of times, and I am so lucky to have such an amazing friend like you.
Thank you for your unconditional love and support, it is something that I really appreciate!
I just wanted to let you know how much I treasure our friendship. From all the good times we have shared together to the late night talks and everything in between,
I am so grateful for your companionship. Your friendship has been such a blessing and I thank you from the bottom of my heart for being there for me always.
I have never felt so understood and respected as when I talk to you. You always know how to make me feel better, and for that I thank you endlessly.
Your encouragement has been invaluable during hard times and I have nothing but gratitude for your friendship. Thank you for being caring, and compassionate, and brightening my life each day.
Within moments of talking to you, my mood begins to lift just from hearing your kind words and seeing you smile.
Your kind words often come at just the right time to lift my spirits and remind me that I am loved and supported.
Thank You Messages for Colleagues
Showing your appreciation for the hard work and support of your colleagues is essential for building a positive work environment. Whether you need to write a thank you message for a promotion, gift, or kind word — here are 10 thoughtful ways to say thanks to your colleagues.
Thank you for everything you do! One of the most meaningful ways to thank your colleagues is simply to express gratitude for everything they do. Take a moment to recognize how their efforts have helped you, the team, and the company as a whole.
By expressing your appreciation, you can encourage them to keep up their hard work and also boost office morale.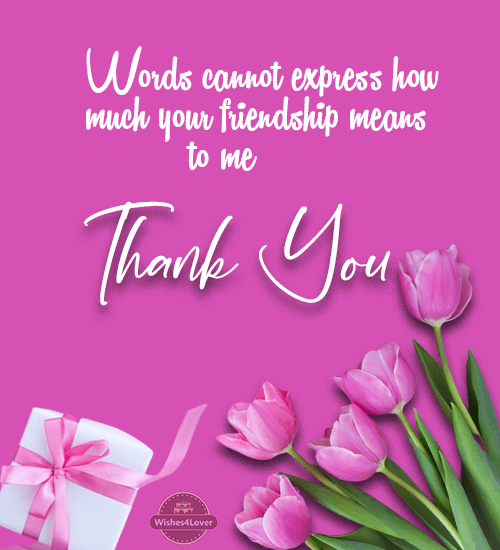 I appreciate your hard work and dedication.You approach every project with enthusiasm and are always willing to help out when needed.
Your commitment to success is inspiring and your effort pays off. Thank you for being such a great example of hard work and dedication – It's deeply appreciated.
Your contributions make all the difference. I really appreciate all the hard work you put in to making this project successful.
Your contributions were invaluable and made all the difference. Thank you so much for your tireless effort and dedication – I can't thank you enough!
I just wanted to take a moment to thank you for your hard work and dedication to our team. You are an essential part of the success we have achieved, and without your help, this wouldn't have been possible. From all of us here, thank you for everything you do!
Your positivity is infectious! Thanks for being such an inspiring colleague! Your positivity and enthusiasm is infectious, and we are happy to have you as part of the team.
Thank you for always cheering everyone up and motivating us to keep going when the going gets tough. We really appreciate it!