Waking up to a beautiful good morning message from the one you love can certainly brighten your day. Show her how much you care by sending a romantic and heartfelt good morning paragraph that will make her feel appreciated and loved. From sweet nothings to funny lines, these good morning paragraphs are sure to make her smile.
Romantic Good Morning Paragraph for her
Good morning, my sweetheart. You light up my day just by existing. I wake up every morning with a smile because I know that you will be with me throughout the day. No matter what life throws at us, having your love makes everything easier to bear.
You are my sunshine, my rock and my best friend; thank you for being in my life and filling it with so much joy! I'm sending all of my love your way this morning and wishing you an amazing day full of blessings and happiness!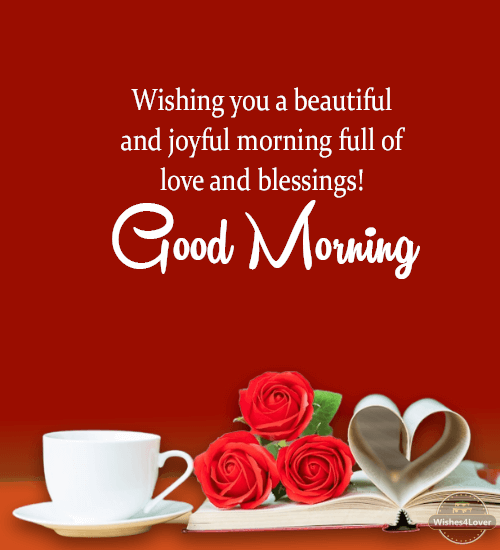 I hope your day starts off with a big smile and many warm hugs. I love you! Wishing you a sweet day filled with all of the good things life has to offer.
From the moment I open my eyes to the minute they close, know that you are always on my mind and in my heart. Sending you loads of love this morning so that your entire day is full of sunshine and sweetness. I love you more than words can express, have an amazing day sweetheart!
No matter how far away we are, my heart is always with you as you wake up to start a new day. Good Morning.
Every morning I'm reminded of how much you mean to me, and it brings a smile to my face no matter where I am. So if you're feeling lonely and need some reassuring love, just close your eyes and think of me.
Know that I'm right here with you in spirit, wishing you an unforgettable day full of joy and endless happiness. I love you more than anything!
May your day overflow with joy and beauty, sweetheart! I am sending all my love and best wishes to you, wishing you a great start of this beautiful morning.
This day is filled with possibilities, so step out with all the confidence in the world and take it head-on. No matter what your plans are for today, may your be surrounded by positivity and light all around. Have a wonderful day, sweetheart – I am thinking of you!
Wishing you a good morning, sweetheart. While every day has its struggles, it also comes with chances for us to become better versions of ourselves. So here's sending you lots of positive energy to start the day off right, and to make it even brighter than ever before! I hope these little words will help remind you that I am always here to support and love you.
Sending your way lots of positive energy to start the day off right! wishing you a beautiful and joyful morning full of love and blessings! Good Morning.
Must Read: Romantic Good Morning Messages
Sweetest Good Morning Paragraphs to Send Her Every Day
Make her day a little brighter and show her how much you care with these sweet good morning paragraphs. These beautiful early morning words will let your special someone know that they mean the world to you, and put a smile on their face to start the day off right.
Good morning, my angel! Sending you kisses and hugs to show you I love and care about you.
There is no better way to start the morning than with the one you love! Your beautiful face lights up my day and I can't help but smile when I think of you.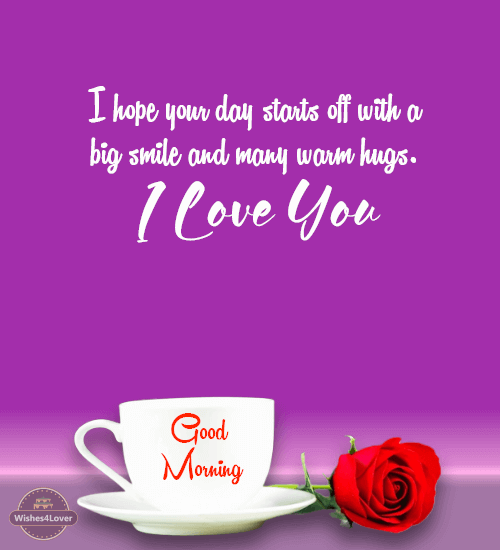 I'm sending you kisses and hugs this morning to let you know that even though we may be far apart, my heart is with you always. Good Morning.
Wake up feeling grateful knowing that I have you in my life. Wishing you a lovely day filled with happiness and joy!
Good morning my love! I hope you slept peacefully and are feeling energized this morning. I just want to remind you that no matter what, I will always be here for you – to listen, support, and encourage you in life.
You bring light and joy to my life, and the unconditional love that fills our relationship helps me start each day with a sense of contentment. Have a great day today!
Rise up, beautiful! Have an amazing day and let nothing stop you from achieving your dreams. Good Morning.
Even though the sky is still dark, it won't stay that way for long. Rise up, beautiful! Let nothing stop you from achieving your dreams and living life to the fullest.
Start your day by imagining all of the beautiful things this day will bring into your life – it will be fantastic!
Visualizing the day ahead of you and seeing it as a success is one of the most powerful ways to start your day. It will fill you with optimism, motivation and confidence that nothing can shake.
Let's focus on the good things that are waiting for us today and imagine a positive outcome for all of our endeavors. Nothing can stop us now!
From the minute I open my eyes until I lay down at night, my thoughts turn to thinking of the one person who makes me feel special – You!
You must know today and every day that you are the most special person in my life. I love it when I wake up to your voice, and when I go to sleep imagining how wonderful the day was that we shared together.
In all things there is one thing that makes me feel truly blessed – having a beautiful girlfriend like you right by my side every step of the way!
Inspirational Good Morning Paragraphs for Special Someone
Wake up to a beautiful morning and start the day off with a smile on your face. Surprise that special someone in your life with this uplifting good morning paragraph, perfect for sending along to show your love and appreciation.
Good morning, gorgeous! I hope you woke up feeling just as beautiful and amazing as I think you are. Knowing you makes me so happy, and I'm grateful for every single moment we have together. I can't wait to see you soon! Have a great day!
I just wanted to take a moment to say that you bring meaningful brightness and lightness into my world, making every day a little bit better than the last.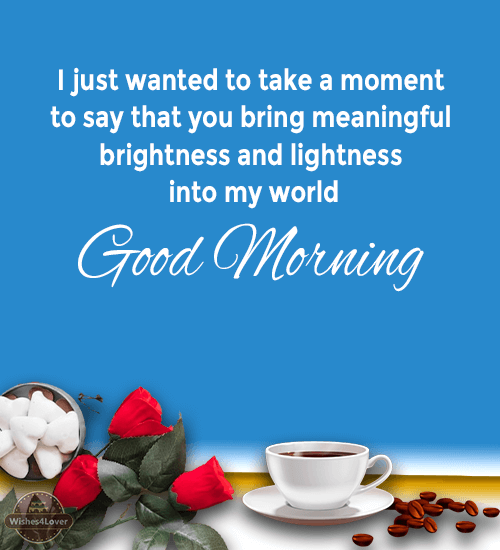 You are smart, kind, and creative; your presence in my life fills it with so much joy and laughter. One of my favorite things is seeing the sparkle in your eyes when you talk about something you love.
Good morning, my love! I hope you woke up with a smile today and had a restful night. I just wanted to take this beautiful morning as an opportunity to tell you how deeply I love and care for you.
You bring so much joy into my life and I know that I am blessed to have such a wonderful partner by my side. Let's make this day the best it can be!