Get well soon messages: Health is the biggest gift and needs to everyone all across the world. If anyone is healthy, then s/he can do all activities and tasks without any problem and delay. So, if there is any human who is ill can never enjoy the life in desired way.  You have to show our love and worry about him to engage with your love and don't allow him to be sad. In this regard, you can wish him/her get well soon wishing messages which can be very useful and encourage him/her to get health much soon. Have a look in following for magical wishes.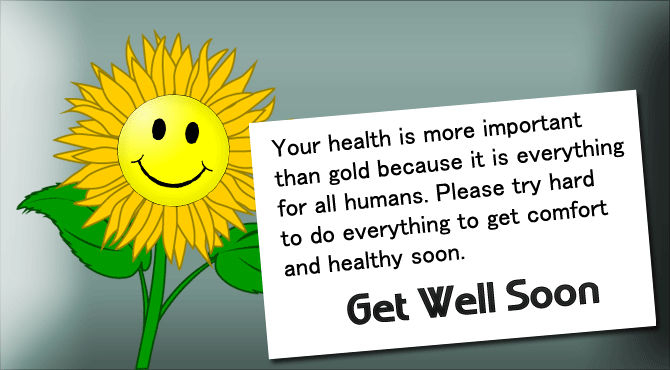 Get well soon messages
You are my best familiar one. I am missing you a lot in all deals of my busiest life. I wish you to get well soon.
---
Whenever I think about you, I feel really missing you every time. My time says me to have you with me. Please get well soon!
---
I am here wishing you to get good health as soon as possible. Your health is not only necessary for you but also for me.
---
Your health is more important than gold because it is everything for all humans. Please try hard to do everything to get comfort and healthy soon.
---
Your soul and body should work in significant accordance. Please don't worries about the life matters because you can easily handle them once get proper health!
---
Be patient and seek for the proper health. I know you can get anything, and health is most important factor for happy life.
---
I am praying and wishing for your health. I wish that your heart pumps vital feelings to your whole body to feel you relax and getting good.
---
Don't think yourself as a helpless or poor patient. My all wishes and other capital are available for you when needed.
Don't miss: Get well soon messages for Boss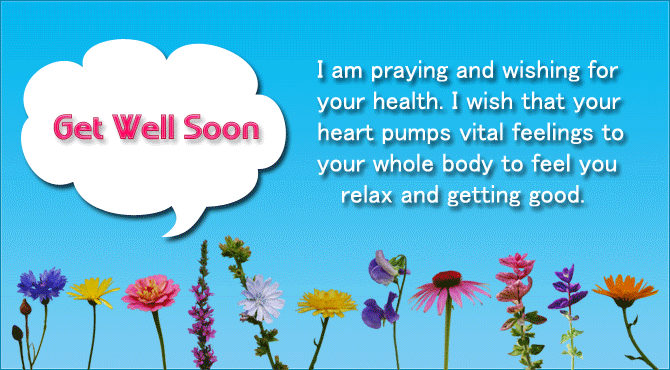 It is the game of fortune to be patient and be healthy. I know and sure that yours all painful and bad days are no more.
---
Get well soon my dear. This is not a simple and usual sentence. This is my heart-related feelings just for you.
---
The strength of your body and the mental ability of your mind can help you to get rid from your illness. I wish you the great health for your whole remaining life.
---
You know, I am missing you more than before. I am worried about you more than before. I am taking care of you more than before. Please always take care of yourself.
---
Dear, never feel disappointment because these days are by the grace of God. HE wants something better for you; therefore, you are in this disease.
---
I want you with full of heart energy and endless courage of spending a fantastic life. I am praying for your health.
---
Maybe you are feeling sad and uncomfortable but never forget this is the part of our life. You will be permanently healthy in few days.
---
I like you very much in your illness days. You are looking still sweet in your disease. I know you are recovering very fast.
---