Every daughter understands the importance of her father. That's why the daughters always seek an opportunity to wish good wishes to their fathers. Fortunately, father day is a fabulous day which helps all the daughters to celebrate with their dads. We understand everything about the relationship of a daughter with her father. That's why we are here with following of fathers day messages from daughter.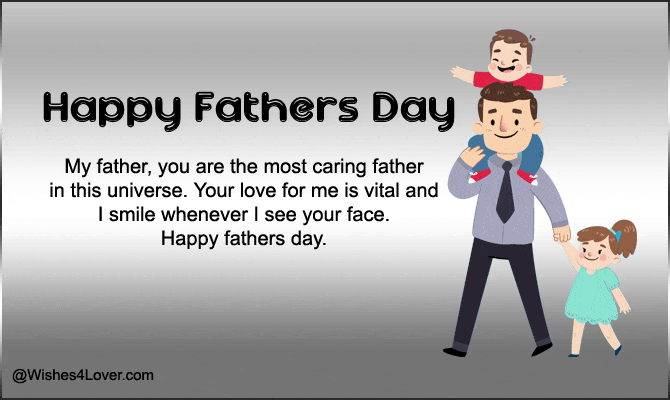 Fathers Day Messages from Daughter
My father, you are the most caring father in this universe. Your love for me is vital and I smile whenever I see your face. Happy fathers day.
I have met with a lot of fathers of different guys in our town. But no one has a love for the daughter which you have for me. I really appreciate it. I love you, my dad.
Fathers day is a great day for me because it helps me to spend my whole day with you, my father. You are a great personality and I wish you have a long life.
You always love me and take care of me in all situations. This is the reason I salute you and want to hug you. I love you, my dad.
God is always ready to help us. He is very merciful and He blessed me with such a handsome dad. God bless you.
My father, May God help you in all matters of life. May you enjoy your life with your family. May you have a lot of wealth for your family. Happy fathers day.
Happy fathers day to a great man whose personality has several roles. I admire you and appreciate your skills to help others all the time.
My father is my love and I cannot live without you. Thank God everyone has one father and we don't need to share our love. Happy fathers day.
I am proud to be your daughter. I can proudly announce that I am the daughter of a handsome and sincere dad. May you enjoy a long life.
My father, I will never forget you even after your death. I want you to have a long happy life. This is the reason I always pray for your health. God bless you.
Must Read: Top 20 Fathers Day Messages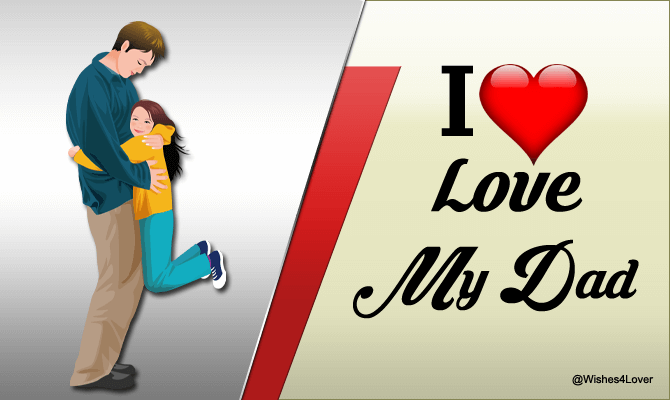 What to write in a Fathers Day Card
I am satisfied in my life because I already have a golden gift from God. God is very kind and I love Him so much. I also love you, my dad. Thank you.
My father, you influence me. I know you always think good for me and I hope I will spend my life according to your bits of advice.
The importance of my dad is more than worth hundreds of tons of gold. Yes, I can say this and prove this whenever possible. I take great care of you, my father.
Today is a day to look at the face of the most caring and helping father on this earth. Your smile is beautiful than the moon and your nature is really impressive.
My father, you have done a lot for your family. Your daughter and all other family members appreciate your hard work. Happy fathers day.
Good morning and accept my best wishes on fathers day. Today sun is shining with a new sort of light which is a life light. I am proud of you, my dad.
My father, you never leave me alone on the dark side of life. That's why I am happy in my life. You are my well-wisher and lifesaver. God bless you.
I cannot reward you for your good deeds. However, God will surely reward you for your kindness and love for your family members. I love you, my dad.
My best wishes and care are always with my dad. You have done a lot for me and now it is my turn to support you. Best wishes
The arms of my dad are my favorite places. I feel pleasure whenever I hug you, my dad. You are really a great man and everyone respects you.
Fathers Day Quotes from Daughter
My dad, I know there is a meaning in your silence. I also know all the meanings of your words in a different tone. This is all because of your love.
My father is a lovely part of all the books in my life. My father's name is the name of every chapter of my life. I love you and respect you, my dad.
I am thankful to God for making such harmony between a dad and a daughter. Dad, I know everything about me and I also know everything about him.