25th Wedding Anniversary Wishes: The relation of husband and wife is the biggest relation of love in this world. It demands respect, time and care to get strong and strong with the passage of time. The anniversaries have their importance in this relation because anniversaries give a chance to recall the good experiences of the past. 25th anniversary is most important because it has a long period of lovely relation to be celebrated. To help the husbands, we are here with glamorous wishes for wives to increase the importance of such events.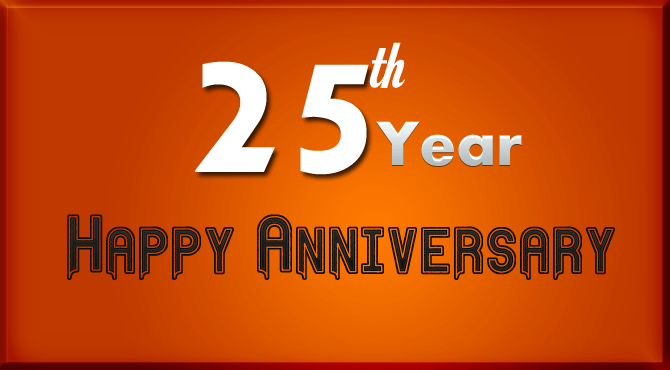 25th Wedding Anniversary Wishes
As the name, Silver is very precious and you are the same for me. It is a great love to be with you every time. Happy Silver Anniversary.
---
To my darling, you are everything for me. You have proved yourself in previous 25 years that you are perfect and intelligent wife.
---
My wife, 25 years ago, you gave me the new reasons to live and I started a new life with you. I am always happy because I choose you as my partner. Happy 25th anniversary.
---
I am very thankful to God because He gave me an opportunity to find you. You are a source of good luck, pleasure, and joy for me.
---
I want to spend my whole life with you. May our life continue with happiness and deep love. Happy silver anniversary to my loveliest wife.
---
I am sure every man wants a wife just like you. You have many qualities which cannot be seen in other wives commonly. It is a huge love to express my happiness at our Silver Anniversary.
---
You are valuable and a treasure for me. No one can take your place in my heart and life. My soul is alive just because of your care and affection.
---
My every breath is thankful to you. Without you, I am not able to live in this world happily. Your love is a weapon which I can use anywhere. Happy 25th anniversary.
---